Hi friends!
Another summer of EFY concluded with another 30,000+ youth singing the EFY Medley.  I recently put together a new video showing the EFY Medley being performed all around the world – in 23 countries on 6 continents, celebrating the 15th anniversary of the EFY Medley.  I'm excited to now have a "Guestbook" to sign for those of you who have performed the EFY Medley somewhere in the world, whether you performed it in Utah or Malaysia or anywhere else.  Sign it and let's make a big list of everywhere the EFY Medley has gone!
I just recorded a new original instrumental composition inspired by my time playing piano at Huntsman Cancer Institute.  It's called I Have This Moment.  Give it a listen!
I recently did an interview with YourLDSBlog.com where they asked questions that revealed strange answers about beekeeping and marimbas. :)  Check it out!
Check out my iTunes Radio channel!
I recently put together a new video for my song, Moki Canyon Lullaby.  It's an instrumental song I wrote dedicated to the many nights spent under the stars at Lake Powell.
Check out a new arrangement I did for Timothy Goodman's new album – an arrangement of My Redeemer Lives, the hymn written by Gordon B. Hinckley.  It's now available!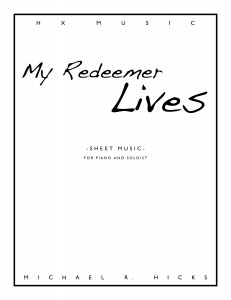 I've had requests over the years for various instrumental parts for the EFY Medley: As Sisters In Zion & We'll Bring the World His Truth. I've finally scanned the original studio session parts and made them available here.